GET RID OF IP
BLACK LISTING
With MailChannels Cloud, you can eliminate email delivery problems caused by IP address blacklisting.

MailChannels Cloud - World Best Email Delivery Service

Reliability & High Availability+++
NEWS &
BLOG
Why Hosting
Partner.pk
Infra-structure Since 2002

100,000+ Hosted Sites

40+ Resellers

80+ Affiliates/Dealers

Committed 99.9% uptime

Provides 24/7 support
CLIENTS
TESTIMONIALS
Client: One World Sourcing
HostingPartner.pk has provided us, from the beginning, with a fully automated solution that we could fully integrate into our business activities. Other companies have always disappointed us, with respect to the level of service or functionality that we required. I am so happy with the service I have received from HositngParter. I get responses from my support questions within hours (sometimes minutes!). The interface is incredible easy to use, and the prices are great for the service levels they provide. I hope to have a long and mutually beneficial relationship with HostingPartner.pk as my IT Consultant. Thanks again for all the help and service from Farukh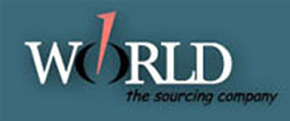 Client: Jawed Sheikh
I needed an informational website to launch, and I only had a few weeks to do it. Once YounazSoft received the information from me, their team presented me with 6 great design choices and the website was completed in time for the Las Vegas trade show. Thanks YounazSoft for a great job in just a few weeks.
Client: Sindh Bank
By the Grace of Almighty Allah , The bank ever having successfully establish 200 online bracnhes in 104 cities in less than 3 years.
Client: Sind Wild Life
Sindh is rich in diversified Wildlife species. The natural habitat of Wildlife found in various ecological zones of the province include coast line (sandy bays to mangrove forests),
Client: Khatoon-e-Pakistan
Offical website of Khatoon-e-Pakistan Government Degree College for Women.
Client: Mahandru Associates
MA is a team of professionals, engaged in providing a high quality services to our valuable clients, in order to meet their business requirements, especially in financial & business sector.
Client: E Pay
The most important feature for us in any company or vendor is their support quality. We are very happy with the support quality provided by YounazSoft. Their 24x7 email support and phone support is superb. Whenever we have any problem, we just call \ and their techs help us out instantly. Even if you mail you get an instantly reply from them.
Client: Logi Trac
Logitrac is committed to your security by providing complete telemetric solutions that combine computer and telecommunication systems to communicate to and from any location on earth! Which means we have got you covered, wherever you are!
Client: Urban Policy & Strategic
The Directorate will carry out preparation of policies and plans as well as preparation and implementation of infrastructure development projects in Urban Sindh.